Parking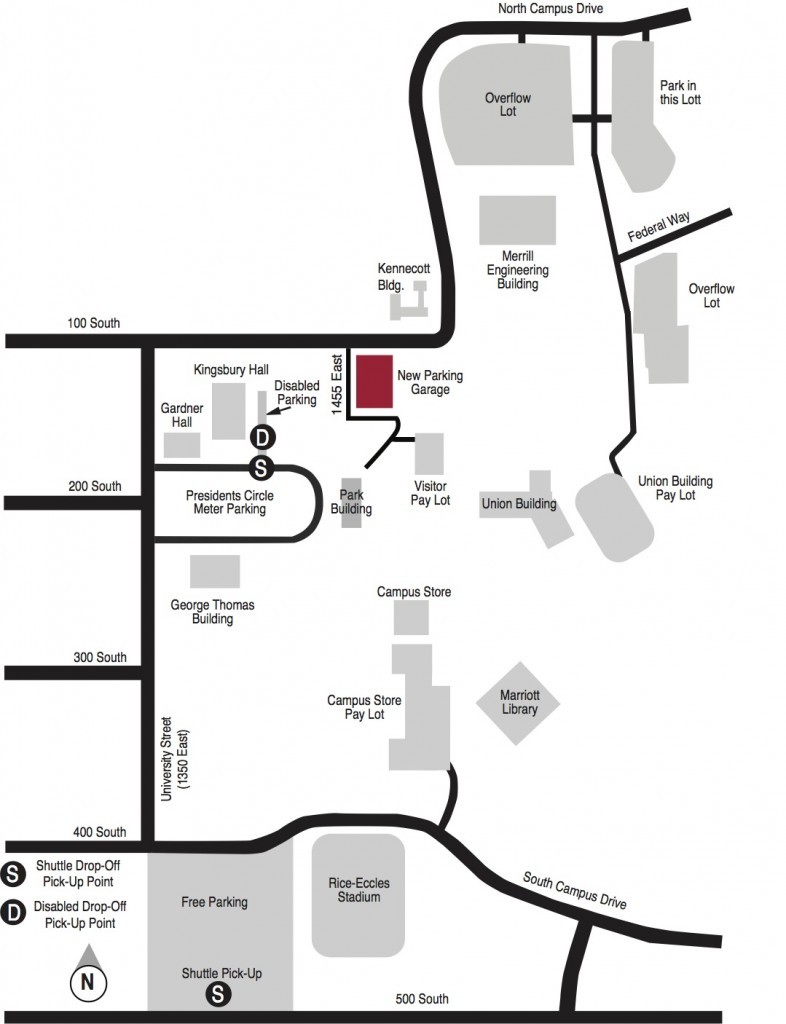 Most often, the parking terrace at 100 South and Wolcott, just one block from Kingsbury Hall and Libby Gardner Hall (see map at right), will be the most convenient parking option.  For some performances, there will be a charge to park in this lot - watch for signage or call the box office for information about specific performances.
For some Kingsbury Hall events, parking will be available at either Rice-Eccles Stadium or Merrill Engineering. Check the performance page of the event you are attending, or call the box office, for details.
Meters are available along Presidents Circle. Most are free after 6:00 PM on nights with public performances at Kingsbury Hall, but fill up fast and should probably not be counted on if you arrive close to showtime.
Most E, U, and A lots are free on weekends and after 8:00 PM on weekdays, but look for signage at each lot to be sure.
ADA parking is available directly east of Kingsbury Hall. Enter from Presidents Circle.
Shuttles
For some events, Kingsbury Hall provides a shuttle service. The shuttle goes directly to Kingsbury Hall from the Rice Eccles Stadium lot (or the Merrill Engineering lot) and back. Shuttle info is listed if you click the event you are attending on the calendar listings.
Shuttles begin operating one hour prior to performance times and immediately following the performance. The shuttle does not operate on a specific schedule and departs from Kingsbury Hall or the stadium when it is more than half full.
TRAX
The Stadium Trax station is located 2 1/2 blocks south of Kingsbury Hall, just a short walk along University Street from the station to Presidents Circle.  
Click here for the TRAX map and departure times.